DIY Little Wood Houses Holiday Decor
There is something simply magical about DIY Little Wood Houses Holiday Decor painted in the colors of the rainbow with matching bottle brush trees. These tiny wood houses can be added to tiered trays, shelf decorations and even made into tiny ornaments. They look great added to a snow scape as well as placed with neutral candles and books to add a pop of rainbow color.
Materials and Supplies Needed for DIY Little Wood Houses
COLORSHOT Spray Paint

Summer Pedicure (Redish Pink)
Orange Slice
With a Twist Green
Clear Skies Blue
Aromatherapy Purple

COLORSHOT Primer
Tiny Wood Houses (either cut from wood scraps or purchased as crafty blanks)
Ribbon or Trim Scraps
Spray Paint Station (either handmade or premade like this one)
COLORSHOT comes in a extensive selection of dramatically vibrant colors. A really awesome fact about it is that is has been formulated without Xylene, Benzene, Toluene, and toxic dryers. These chemicals are commonly found in spray paint and can have harmful long-term effects on the user. I always love choosing the safer alternative.
Directions to Make Your Own DIY Little Wood Houses
Before starting this project, be sure to allow plenty of dry time for the paint. While the COLORSHOT has amazing coverage, allow for user error in missing a few spots here and there and possibly needed to add an extra spray coat in places.
Step One
Set up your spray painting station. Outside it the best place to spray. Placing a drop cloth or large sheet of cardboard in the grass works great. Once the project is done and cleaned up, the next mowing will clean up the rest for you. However, if spraying indoors or on a deck, start by creating a floor with a cloth or cardboard. Add two sides and a back to finish the station up.
Step Two
Prime your little wooden houses.
Step Three
Carefully place your little wooden houses and bottle brush trees to be painted in the station and spray them, one color at a time. (If you need to prime your tiny houses.
Three Spray Paint Tips:
Paint in Good Weather. Best case scenario, temperatures should be between 50°F and 90°F, and relative humidity is below 85%. Avoid painting in direct sunlight and hot, humid weather.
Test Spray Paint and Technique Before Starting To get the best application, test the paint on a like surface to your project or maybe the back to make sure it is going to get the desired look.
Spray Motion Makes a Difference Always begin and finish spraying off the object, using an even side-to-side motion with each pass overlapping your spray pattern by about one-third. Use thin, multiple coats instead of one thick coat.
Step Four
Allow plenty of dry time. Once the little wooden houses are completely dry, tie ribbon scraps in coordinating colors around the houses.
Step Five
Use the little wooden houses holiday decor pieces to add to your festivities. They can be used in so many darling ways. I think they would even be fun to add to a tablescape or in place settings.
More Ways to Decorate the DIY Tiny Wooden Houses
Use a black paint marker to add fun details to the houses. This would be a really good way to get the kids involved in the making of a row of houses to add decorations to the home for the holidays.
More about COLORSHOT
The slim can with grooved spray top is easy to grip, so it reduces hand fatigue and offers a more comfortable spray painting experience. The company designed COLORSHOT to fit in your hand like your favorite hairspray. It really does making it super easy to work with. COLORSHOT is fast drying. No one has time to watch paint dry! COLORSHOT paint dries to the touch in 10 minutes… without toxic drying chemicals! Now those are super cool fun facts!
More Christmas Ideas
I love teaming up with Team Creative Crafts to share TONS of inspiration with y'all!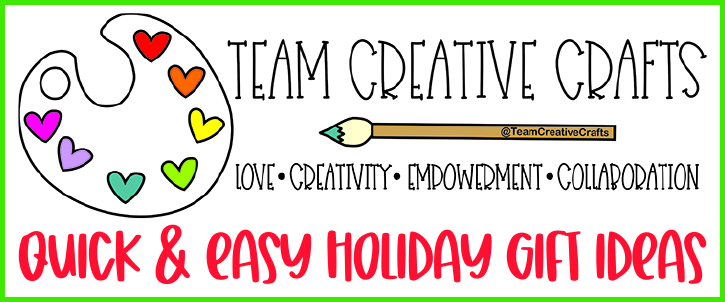 Just look at all of these fabulous ideas!
Enter to win the fabulous prize from Team Creative Crafts and Sculpey!
Please leave a comment and let me know what you think. Also, please pin and share too.
XO,
Laura